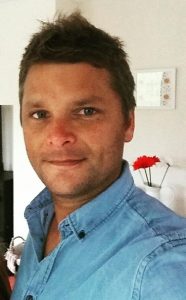 Welcome to David King Painting. With over 15 years experience as a Painter & Decorator I provide a variety of high quality painting services which include:  interior & exterior painting, stairs, hand painted kitchens and home & gardening furniture renovating.
I also provide colour advice – I will come to your house and discuss what is the best paint to get for the required job and if you're supplying the paint I will advise where is the best place to purchase it.
I work in a professional manner to provide you with quality results.
I work fast, with attention to detail and what's very important – I'll do my utmost to make the experience as stress-free as possible for you & your family. I have earned a reputation of being clean, tidy, affordable and professional.
I provide interior painting services in Mayo, Galway, Roscommon & Sligo and exterior painting services primarily no more than 30 minutes drive from Charlestown, Co. Mayo due to weather reasons.
Save